Joseph T. Flood | Attorney
Email: JFlood@sfhdefense.com
Office: (703) 691-8410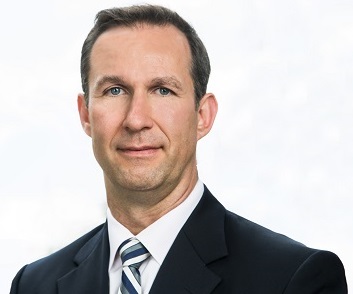 Mr. Flood joined the firm in 2009. Previously he was the Capital Defender for Northern Virginia. Mr. Flood's practice focuses on serious felony cases at trial, appeal, and in post conviction, including death penalty cases. Following his clerkship for the Hon. Joseph W. Hatchet, of the Eleventh Circuit Federal Court of Appeals, Mr. Flood began representing death row inmates in Alabama. Subsequently, Mr. Flood worked for ten years as a trial lawyer defending individuals charged with capital crimes in New York.
Since 2005, when New York abolished the death penalty, Mr. Flood has used his innovative approach to litigation to successfully represent more than a dozen people facing the death penalty in Virginia.
Mr. Flood is a nationally recognized death penalty expert and consulting attorney for the Mexican government through the Mexican Capital Legal Assistance Program. He is co-author of the treatise, "Trial of Capital Murder Cases in Virginia," VaCLE 2017.
Education
University of Wisconsin Law School – Madison, Wisconsin J.D., 1992 Order of the Coif
University of Winsconsin – Eau Claire, Wisconsin, B.A. History and Psychology, 1988 Magna Cum Laude
Admissions
Virginia Bar
New York Bar
Alabama Bar
Wisconsin Bar (inactive)
Eastern District of Virginia
Western District of Virginia
Northern District of Alabama
Western District of Wisconsin
Notable Cases
Ex parte Jenkins 972 So. 2d 159 (Ala. 2005)
Ex parte Jenkins, Case. No. 1101410 (Ala., Feb., 7, 2012)
Jenkins v. State 972 So.2d 111 (Ala. Crim. App.2004)
Jenkins v. State, 2011 WL 3781244 (Ala. Crim. App., Aug. 26, 2011)
Kuhne v. Commonwealth, 61 Va. App. 79, 733 S.E.2d 667 (2012)
People v. Jennings 753 N.Y.S 2d 413 (N.Y. App. Div 2002)
Santiago v. Bristol 709 N.Y. 2d 724 (N.Y. App. Div 2000)
People v. Mateo 96 N.Y. 2d 327, 690 N.E. 2d 692 (1999)
Relin v. Connell 92 N.Y. 2d 613, 706 N.E. 2d 177 (1998)
People v. Van Dyne 669 N.Y.S. 2d 199 (N.Y. Co. Ct. 1998)
People v. Mateo 660 N.Y.S. 2d 672 (N.Y. Co. Ct. 1997)
People v. Chinn 652 N.Y.S. 2d 456 (N.Y. Co. Ct. 1996)
Rogers v. Commonwealth, 2009 Va. App. 384 (2009)
Teleguz v. Commonwealth, 643 S.E.2d 708 (Va. 2007)
Wheeler v. Simpson, No. 11-5707 (6th Cir. Feb., 20, 2015) (2-1 reversal in federal death penalty habeas)