Email: JSheldon@sfhdefense.com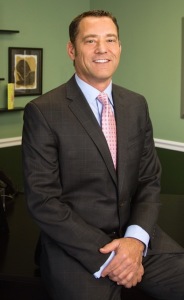 Mr. Sheldon focuses his work almost exclusively on criminal trials, criminal appeals and post-conviction in the state and federal courts. Mr. Sheldon is the author of the only treatise on habeas corpus and post-conviction remedies in Virginia: "Virginia Law and Practice: Post-Conviction Remedies in Virginia," VaCLE  2016, and is co-author of "Trial of Capital Murder Cases in Virginia," VaCLE 2017. He gained a unique insight into the perspective and attitudes of federal judges by working on appeals in criminal and post-conviction cases in his role as a law clerk with the United States Court of Appeals for the Second Circuit in New York. Ten years later Mr. Sheldon took a year off from private practice to work as an attorney-advisor for the Federal Courts, focusing on post-conviction remedies and capital murder cases. Mr. Sheldon served for three years as the Chair of the Virginia State Bar's annual conference on how to defend a capital murder case. Mr. Sheldon has either appeared in or been asked to consult on numerous books and television shows, including CNN, CBS News, Law & Order, Larry King Live, Laura Lippman's book I'd Know You Anywhere, and is featured in the 2013 book Fighting for Their Lives: Inside the Experience of Capital Defense Attorneys.
Client Reviews: "Do you ever watch Law & Order and see a defense attorney who looks like they will do anything in their power to fight for their client? Working with Jon, that's how I feel . . ."
Attorney Endorsements: "Sheldon is the top authority in Northern Virginia when it comes to post-conviction remedies."
Education

William & Mary Law School – Williamsburg, VA. J.D. 1995
U.Mass, Amherst – B.S. in Mathematics 1987
Admissions

Virginia Bar
Massachusetts Bar
District of Columbia Bar
New York Bar (1996-2010)
United States Supreme Court
U.S. Court of Appeals For The D.C., 4th, 5th, 6th & 9th Circuits
U.S. District Court for D.C., E.D. & W.D. of Va., E.D. & W.D. of Ky., & S.D. of Tx.
Notable Cases (of the more than 30 cases that have resulted in published opinions)

Contreras v. Davis, 2017 U.S. Dist. LEXIS 11679 (E.D. Va. Jan. 26, 2017) (granting writ of habeas corpus for a new sentencing proceeding for a 15 year old sentenced to 77 years imprisonment).
Contreras v. Davis, 136 S. Ct. 1363 (2016) 

(granting Contreras's appeal, reversing the Fourth Circuit's adverse judgment and remanding for further proceedings)

Dir. of the Dep't of Corr. v. Kozich, 779 S.E.2d 555 (Va. 2015) (granting Kozich a writ of habeas corpus)
Escamilla v. Superintendent, Rappahannock Reg'l Jail, 777 S.E.2d 864 (Va. 2015)
Dominguez v. Pruett, 756 S.E.2d 911 (Va. 2014)
Gray v. Pearson, 526 Fed. Appx. 331 (4th Cir. 2013) (reversing denial of habeas relief)
United States v. Khan, 451 Fed. Appx. 262 (4th Cir. 2011)
Williams v. Thaler, 602 F.3d 291 (5th Cir. 2010)
Burns v. Commonwealth, 688 S.E.2d 263 (Va. 2010) (reversing the Circuit Court's denial of relief)
Muhammad v. Kelly, 558 U.S. 1019 (2009)
Dowdy v. Commonwealth, 686 S.E.2d 710 (Va. 2009)
Powell v. Kelly, 562 F.3d 656 (4th Cir. 2009)
Bell v. True, 413 F.Supp.2d 657 (W.D. Va. 2009)
Muhammad v. Kelly, 575 F.3d 359 (4th Cir. 2009)
Williams v. Dretke, 2005 U.S. Dist. Lexis 34438 (S.D. Tex. 2005)
Publications
Recent Speaking Engagements
Conference
Habeas relief for immigration consequences of convictions
2015 Virginia State Bar
Dealing with client mental illness in attorney client relationship
2015 Capital Defense Seminar
Getting the evidence you need in a criminal case
2014 Capital Defense Seminar
Turning the state's crime lab to your advantage
2014 Capital Defense Seminar
Sheldon's Answers to Questions on issues involving criminal defense, appeals and habeas corpus.