Bradley R. Haywood | Attorney
Email: BHaywood@sfhdefense.com
Office: (703) 691-8410
Mobile: (703) 909-6492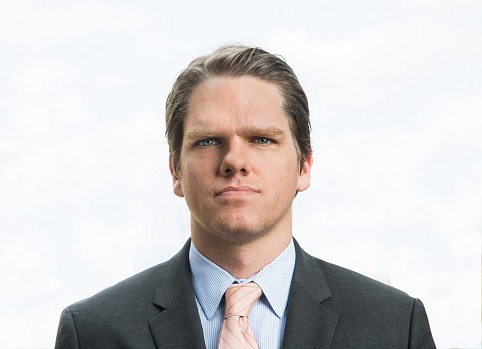 Profile
Overview
Columbia Law School, Juris Doctor
University of Michigan, B.A., Philosophy
14 years of criminal defense experience
Over 300 trials, including over thirty juries
Extensive appellate and habeas experience
Death penalty certified by Commonwealth of Virginia
Professor of law and lecturer on advanced criminal justice topics
Client-centered practice
Avvo 10.0 rated
Super Lawyers, Virginia 2016 & 2017
Founder of Justice Forward Virginia
A former public defender, Bradley Haywood is tireless advocate for the defense, committed to passionate, aggressive, client-centered representation both inside and outside of the courtroom. His education, experience and dedication set him apart as uniquely equipped to achieve the best possible results in all trial and post-conviction cases, whether as minor as traffic infractions and public intoxication, or as serious as complex white collar crimes, federal drug conspiracies, and violent offenses such as rape, robbery or murder.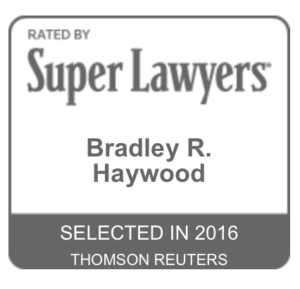 Education and Experience
Brad Haywood graduated from Columbia Law School where he was a Harlan Fiske Stone scholar and Charles Evans Hughes Fellow, and served as Managing Editor for the Columbia Human Rights Law Review. After finishing law school, he began employment with the Office of the Public Defender in Alexandria, VA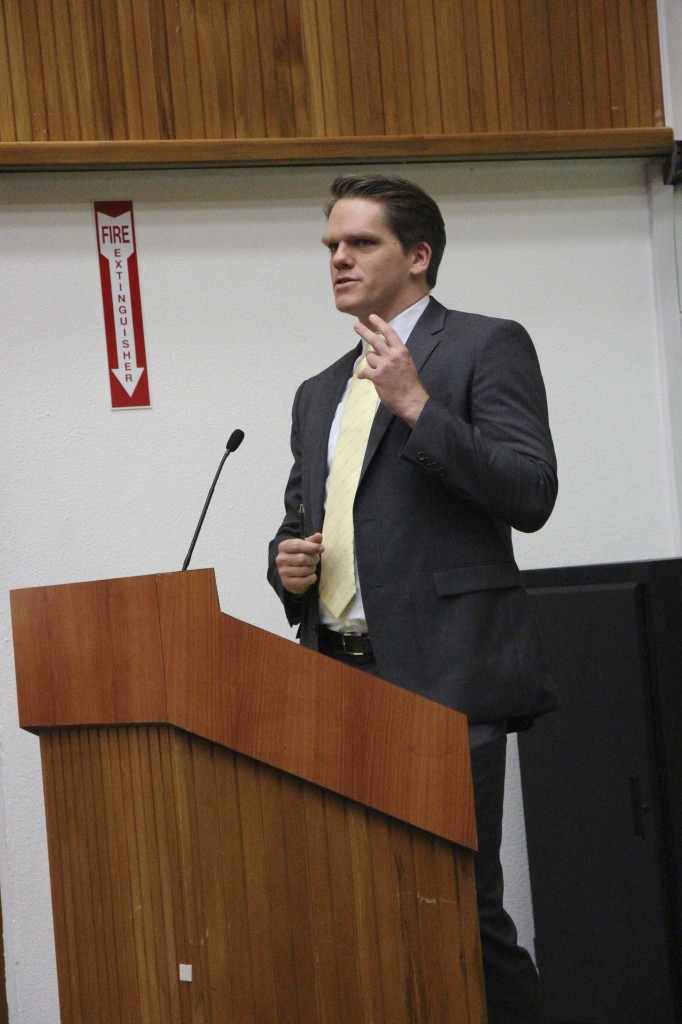 . During his eight years as a public defender, he handled thousands of criminal and traffic cases and represented clients in hundreds of trials and dozens of criminal appeals, securing three reversals.
Haywood joined SFH in January 2012, and since then has appeared in state and federal courts throughout Virginia, including in Alexandria, Fairfax, Arlington, Prince William, Loudoun, Norfolk, Suffolk, Lexington, Charlottesville and Waynesboro. In addition, he has been certified by the Commonwealth of Virginia to defend death penalty cases, and has represented clients in six different capital murder prosecutions, not to mention several other high-profile non-capital matters. Since entering private practice, Haywood has quickly developed a reputation for superior representation in complex, serious and media-involved prosecutions, as well as post-conviction claims such as clemency, reconsideration, and petitions for writs of habeas corpus alleging ineffective assistance of counsel.
Haywood frequently serves as a lecturer on advanced criminal justice topics, having presented twice at the Virginia Bar Association Capital Defense Workshop (cell phone forensics, challenging informant ("snitch") testimony), and twice at the Robert E. Shepherd Juvenile Law and Education Conference at the University of Richmond School of Law (false confessions, juvenile trial advocacy), in addition to speaking engagements at local CLEs and the Hugh Wooding Law School in Port of Spain, Trinidad ("The American Jury System"). Most recently, Mr. Haywood had the honor of lecturing to his former colleagues at the Virginia Public Defender Conference in Hampton, VA, in the Fall of 2016.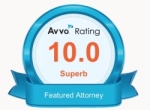 In recent years, Haywood has also worked in academia as an Adjunct Professor of Law at American University, Washington College of Law, teaching trial advocacy to aspiring defense attorneys. He maintains a 10.0 rating on Avvo, and in 2016 and 2017 was acknowledged by Super Lawyers magazine as among the best criminal defense attorneys in the Commonwealth of Virginia.
In 2017, Mr. Haywood founded Justice Forward Virginia, a political action committee dedicated to promoting criminal justice reform in the Commonwealth. Outside of his law practice, Mr. Haywood enjoys traveling and is an avid home remodeler.
Practice Areas
– Criminal misdemeanors
Assault & harassment: assault and battery, domestic violence, phone threats, violations of protective orders, stalking
Property crimes: trespass, unlawful entry, destruction of property, vandalism, petit larceny, shoplifting
Public order: public intoxication, disorderly conduct, obstruct justice/resisting arrest, indecent exposure, contributing to delinquency of a minor
Drugs & alcohol: possession of marijuana, distribution of marijuana, possession of drug paraphernalia, underage possession of alcohol
Weapons violations: possession of concealed weapon, brandishing, unlawful discharge of a firearm
– Felonies
Narcotics & firearms: possession of drugs, drug distribution, drug manufacturing, unlawful possession/sale of firearms
Property & fraud crimes: burglary, destruction of property, grand larceny, credit card theft/fraud, uttering, ID theft
Violent crimes: robbery, malicious wounding, unlawful wounding, manslaughter, murder
Sex offenses: rape, aggravated sexual battery, child sex crimes, child pornography
White collar: embezzlement, counterfeiting, wire/bank fraud, structuring, tax evasion, insurance fraud, money laundering
Conspiracies, racketeering; terrorism; state and federal investigations
– Traffic
Misdemeanors: driving while intoxicated, reckless driving, revoked/suspended license, no valid operator's license, hit & run
Infractions: speeding, sign violations, expired tags
– Juvenile delinquency
– Post-conviction & civil rights
Criminal appeals
Habeas corpus: ineffective assistance of counsel, due process
Motions to set aside the verdict, expungements, pardon applications
Civil rights: excessive force, unlawful arrest, unlawful detention/false imprisonment
Education
University of Michigan – Ann Arbor, MI; B.A. Philosophy, 1998
Columbia Law School – New York, NY; J.D. 2003; Harlan Fiske Stone Scholar, Charles Evans Hughes Fellow
Admissions
Virginia, 2003
District of Columbia, 2010
U.S. District Court for the Eastern District of Virginia
U.S. District Court for the Western District of Virginia
Fourth Circuit Court of Appeals
Notable Cases
Kim v. Director, Va. Dept. of Corr's,103 F. Supp. 3d 749 (2016) (petition for certiorari pending in U.S. Supreme Court)
Commonwealth v. Turner, 65 Va. App. 312 (2015)
Commonwealth v. Brown, 79 Va. Cir. 659 (Alexandria 2007) (plea agreement enforced)
Commonwealth v. Orellana, Alexandria Cir. Ct. Case No. 12000052 (2012) (motion to set aside conviction and 28-year sentence vacated)
Commonwealth v. Mack Wood, Arlington Cir. Ct. Case No. CR13-984 et al (2014) (plea agreement avoiding death penalty)
Moore v. Commonwealth, 2013 Va. App. LEXIS 67 (2013)
Nunez v. Commonwealth, 2007 Va. App. LEXIS 132 (2007)
Rivas v. Commonwealth, 51 Va. App. 507 (2008)
Wilson v. Commonwealth, Rec. No. 0084-07-4 (Va. Ct. App. 2007) (conviction reversed and remanded)